Using Google Ads for Fiverr (Is It Done?)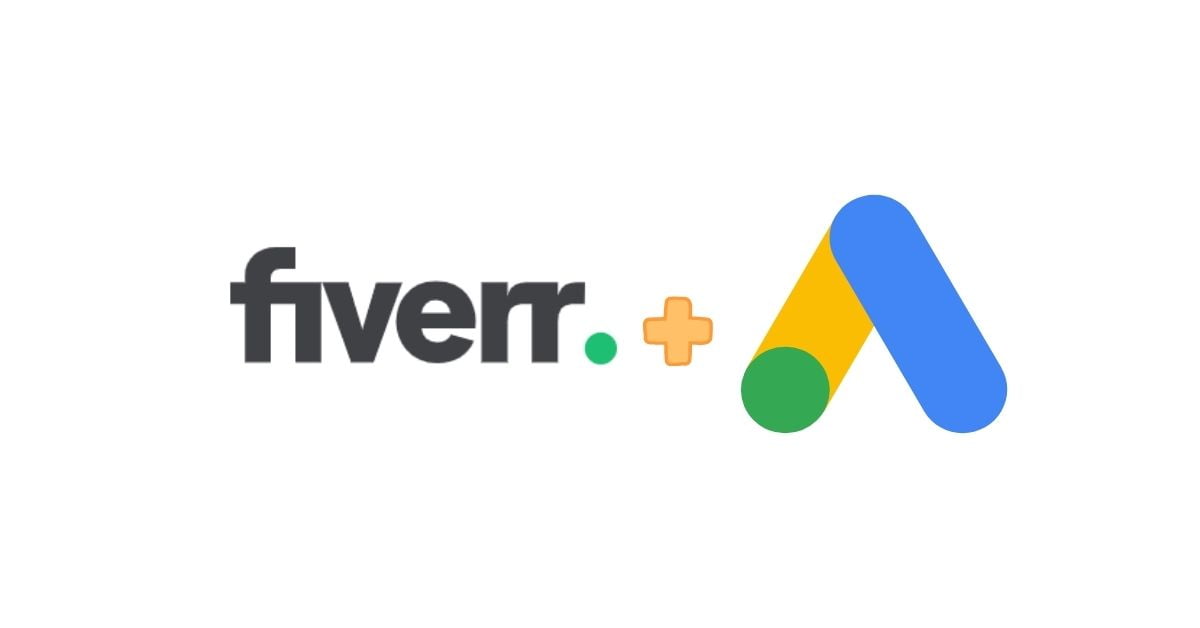 Fiverr is a popular online marketplace for freelancers. The basic rate for a gig is 5 USD, hence Fiverr!
You want stuff done in ghostwriting, web designing, graphic design, and more, and a Fiverr gig works for you. However, as it is, the competition is incredibly tough.
Each niche has thousands of freelancers, their hats thrown in the ring. It's only natural that you would want to advertise your profile via third-party services such as Google Ads. But, is it possible?
If not, what are the alternatives? Can you still sidestep and use Google Ads somehow? Let's find out!
Look up Google merchant center rules for a marketplace
Let's follow the process of logical deduction, and check out the premises one by one. For starters, let's assume that it is possible to use Google Ads for Fiverr.
In that premise, you need to understand that Fiverr comes under the definition of a marketplace website as per Google Ads. Such service aggregator websites must oblige by the Google merchant center rules for marketplaces.
These rules define certain parameters.
For individual sellers in a marketplace
An in-house manager managing sellers in a marketplace
A third party agency handling Google Ads for marketplace sellers
Google Ads has ongoing agreements with several such websites like Shopee and Redbubble. For example, you can promote your shop and wares on Etsy easily on Google Ads right from the platform.
Of course, there are rules defining it, and controversies too, but it is still possible.
The question here is whether Fiverr has such an agreement or not.
Keep reading.
Check out Google Ads destination link guidelines
So, you plan to use the URL of your Fiverr account as the destination URL in a Google Ad. Assuming that it is possible, you will have to oblige with the guidelines for destination URL.
Non-compliance with these policies can lead to a compliance review, disabling of extensions, and even a suspension of your account.
Quite clearly, these are risks not worth taking! The rules are rather elaborate.
The destination should not be frustrating
They should not result in a direct download
You cannot redirect users elsewhere as soon as they reach your link
You cannot use jumbled up words, numbers, and symbols
The link should make sense
But again, is it possible to use the link to your Fiverr account in a Google Ad?
Here's the answer.
You cannot use Google Ads for Fiverr
There is no other way but to put this bluntly. No, you cannot use Google Ad to promote your seller account on Fiverr. Who says? Fiverr says. You can check it up by yourself.
Visit the 'Terms of Service' page on Fiverr. Look out for the section titled 'SELLERS.' Clause number 6 in this section explicitly states that sellers are forbidden to promote their gigs or anything related to Fiverr via Google Ads.
Consequences of still using Google Ads for Fiverr
We know the rule-breakers. Yes, there are many among you reading this post wondering if there is a way to jaywalk on the Fiverr highway and still use Google Ads.
You better not if you really value your Fiverr account. The service has a robust community, and a report of your violation will inevitably come through.
Besides, Google Ads are not anonymous. On getting caught, you may receive a warning at your email address. Besides, they will also show the warning on your seller account.
You may still retain your account, but the warning may cause you to forfeit your seller status. In other words, they will make an example of you to warn others against policy violations.
You can create your FB page and try to promote it via Google Ads
Let's check out the legit options of promoting your Fiverr sellers account indirectly on Google Ads. One of the less popular ways is to create your Facebook Page and exhibit your Fiverr seller account there.
It is not a common practice to use the link to your Facebook page as a site link in a Google Ad.
There are no rules explicitly forbidding the use of Facebook page URLs in Google Ads. You can give it a try and see if Google Ads and Zuckerberg have no bones against it.
That said, prepare to get your request canceled by using the link to your FB page.
After all, you are not Mark Zuckerberg! You don't own the social service, and hence you have no authority to use its link in Google Ad. However, Meta does have a connection with Google Ads.
You can check out the rules page on Meta, where you can set Google Ads parameters in Facebook attribution.
Create a small website of your own and promote it (mention your Fiverr account)
Many sellers on Fiverr prefer to create a small website and use it to promote their accounts on Fiverr. Since you own this website, there are no restrictions as such of promoting it in Google Ads.
Just don't use anything Fiverr-related as a keyword in your Google Ads campaign.
Use neutral keywords that drive users looking for services in your niche to your website via Google Ads. For example, you are a graphic designer.
You can use keywords such as 'top graphic design 2023', 'best photo editor,' etc., in your Google Ads campaign.
You can use Google Analytics on your website (but not on Fiverr)
Enjoy the benefits of using your personal website or blog to promote on Google Ads. These are not available in a full measure even when you use Google Ads on sites like Etsy and Redbubble.
For example, you can integrate your Ads account with Google Analytics.
This makes you privy to a huge cache of search engine data covering practically anything related to audience interaction on your site. You also have other benefits such as the ability to maintain a flexible budget, pause your campaign anytime, set the demographic, and the ideal time for running campaigns.
However, newcomers to Google Ads may feel tempted to try the default smart campaign mode. Don't make this mistake, please. Click on the expert mode on the page where Google asks you to set campaign goals.
This lets you manage campaigns in manual mode. It takes some time to figure it out, but it is a better option.
This is because the smart campaign mode does not consider you smart enough to manage your spending or where your ads will appear.
Conclusion
Fiverr is a fantastic platform for freelancers, but is officially incompatible with Google Ads. To use Google Ads to promote your independent business, you need to set up an account in marketplaces where it is allowed. Examples include Etsy and Redbubble.
Otherwise, you can create your personal website, link it to Fiverr, and promote the site via Google Ads.
Just don't use any Fiverr-related keyword in your Google Ads campaign, and it's all good.
If you need my help with managing your Google ads account, contact me through Contact page and I'll be happy to help you:)