Google Ads vs. Facebook Ads for Real Estate (10 Comparison Points)
Success in the real estate niche depends heavily on the right placement of ads. The two major options are Google Ads and Facebook Ads.
What are your top options in online ad campaigns? For a lot of people, Google Ads tend to be the first choice. Armed with its host of features, Google's campaign seems enough to get your word out on the market.
That said, you still need to be open to other options. You might be missing out on a major chunk of market share without even realizing it!
You should also seriously consider the power of Facebook Ads. Especially in a niche like real estate, you need to pull all stops to access the target market.
Realtors may have difficult times trying to figure out which platform is more effective. It depends on a lot of factors. The following sections offer a head-to-head comparison for either platform.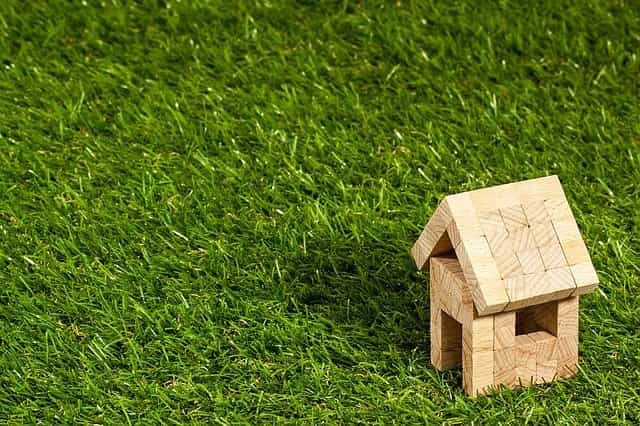 Search engine or social media
This is usually the first hurdle that you will have to cross. Both Google and Facebook are gigantic in terms of their user base. Which can be more effective for running real estate ad campaigns?
Consider your unique situation. Do you want to leverage on people actively looking for real estate listings online? If so, Google can be the right option for you.
Do you want to suggest your ads based on the personal preferences of online users? If so, FB is probably the best place for you to run a real estate campaign.
These platforms do not exclude each other. You can run omnichannel campaigns, leveraging the best of both worlds. That will need a dual planning strategy. If you think it's worth it, go for it.
Keywords or personal interaction
You will have to center your campaign around keywords in Google. While on Facebook, you focus more on the nature of the personal engagement of the target audience.
Your choice depends on your preferences.
For example, you have a set of property listings in Salt Lake City, Utah.
Google will display your ads when a user places a relevant search query for properties in the neighborhood.
FB will display the ads to users who display relevant personal behavior on the platform.
The search intent
The choice seems quite straightforward. Search intent appears to be a Google thing. Where does search intent even come from Facebook?
Answer this question. Did you ever search for something on Google and see an ad for it the next time you visited Facebook?
You probably noticed it. Besides being a social media giant, FB also tracks your off-page activity.
Just like Google, Facebook also has a treasure trove of information regarding your search intent.
Combine this with the data acquired from your personal interaction on the site. You get the idea! FB is an equally powerful medium to run ad campaigns.
It is worth mentioning here that social media has a proprietary system called Facebook Pixel. It is a piece of code that you place on your real estate website.
Besides, it forms a core driver of Facebook's ad strategy as it allows the site to target audiences based on the action they take on your website.
Reach of Ads
Google displays ads on top of its organic results. You can also manage video ads on YouTube. In addition, there is the Google Display Network. It refers to a huge network of websites where Google shows its image-based ads.
Facebook runs your campaign on the platform, along with on Instagram. It is debatable which is more effective as both options seem to be equally powerful on their own.
Do note that people generally spend more time on Google than on Facebook.
FB is the platform of choice when people want to connect with friends and family. It may have a deeper level of personal engagement than Google has.
Getting Started
Google Ads seems to be the more convenient option to get started. Anyone with a Google account can set up a campaign. The search engine employs dedicated support staff to help users set up campaigns.
Starting a campaign on Facebook may not be that easy. You need to have an active Facebook page in the real estate niche. Building up this page requires some prep work.
Your Facebook page helps with starting the campaign. It also serves as a medium to boost your posts as an ad. You will also have to have a Facebook catalog consisting of at least 100 listings.
Especially for the real estate niche
Google Ads does not have a specific arrangement for the real estate niche.
Then again, you can easily grow your campaign around target keywords in the real estate segment. Google Analytics is a powerful tool that allows you to develop effective keyword strategies.
On the other hand, Facebook follows a more direct approach. It has unique targeting options, particularly for property advertisers. The information curated to run the campaign focuses on several key parameters unique to the property listing.
Besides the name, image, and address, you will also have to provide the geo-location (latitude and longitude). Facebook also provides a set of dynamic texts called template tags specific for the real estate niche.
Use of images
Google Ads provides you with options between image ads and text ads. But, it is mandatory to have an image for your Facebook real estate ad.
FB has the option to run ads with a single image or a carousel. The images are more conspicuous on Facebook. Google image-based ads are also effective, but they are not so versatile as on FB.
For marketers who prefer to run text-based ads displayed above organic search engine results, Google Ads can be the best option for them.
Creating videos
You can create video ad campaigns on Google, which they will display on YouTube.
However, there's a major drawback to this approach. Although YouTube is a big search engine by itself, most of the searches are related to music and movies.
It may not be prime real estate for video ads on property listings. Therefore, finding the right audience on YouTube can be an issue for realtors.
Facebook video ads offer a much better scope for real estate. Realtors have been really creative on Facebook video ads.
This includes virtual 360-degree tours of properties, attractive drone footage, and movie-style videos to display listings.
Audience targeting
The whole concept of audience targeting on Google Ads depends on keywords. Using feedback from the Analytics tool, you can create effective campaigns.
Do note, Facebook's approach allows a much detailed audience targeting and retargeting system. You can go to great lengths to specify your target audience on Facebook.
Cost of running a campaign
The average CPC depends on the niche that the ad serves. It is difficult to tell where your budget will be less.
As it is, the cost will depend on several factors defining audience interaction with the ad.
Average estimates show both Google Ads and Facebook ads to have the same average CPC of around $1.81.
Your campaign manager will help you decide the right budget depending on your unique requirements.
Conclusion
Both platforms have their specific pros and cons. You can improve your chances for a higher conversion rate by leveraging the power of both. However, the choice inherently depends on your personal outlook.
Managing both platforms simultaneously will require two completely different approaches. Unless you are ready, it is perhaps better to stick to any one platform and check out the results.
So, which of the platforms do you think can be a better option for your business?
Let me know in the comments section below…
For any help with your Google ads management contact me through the Contact page…