Smart Display Campaigns Vs. Standard Display Campaigns (8 Differences)
Are you planning to spend on Google display ads to reach your target audience and expand your business?
If yes, then this article helps you to select the appropriate way to spend your money on them.
Currently, Google offers two methods for running campaigns- Standard display campaigns and Smart display campaigns.
In this article, we will be discussing the differences between them. But before that, let's have a brief idea about these campaigns and how they work.
What is a Smart Display Campaign?
The most crucial objective of this type of campaign is to allow advertisers to take advantage of Google's data and insights to reach their ideal customers.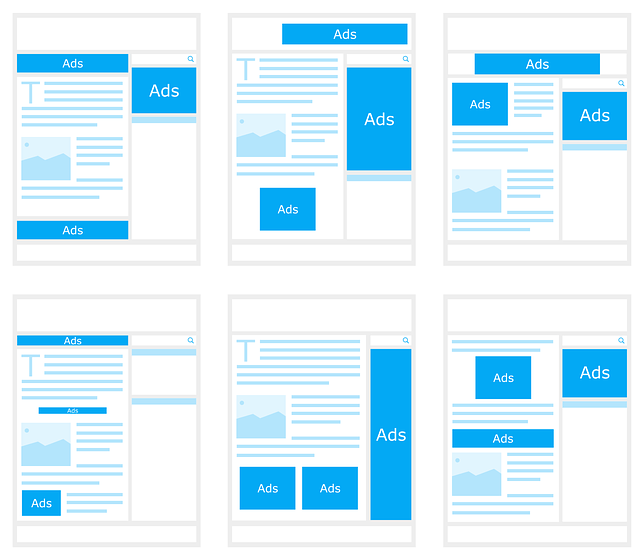 Smart display advertising is a wholly automated campaign to help you reach customers at each stage of the buying cycle.
The smart campaign makes it much easier to target potential buyers. Without having to test every type of audience, you can run a successful Google display network campaign.
Here, all you need to do is to input basic information about your business. Then Google will sort out everything for you.
What is a Standard Display Campaign?
In standard display campaigns, you need to do everything manually. But here, everything will be under your control. So, the key difference between them is automation.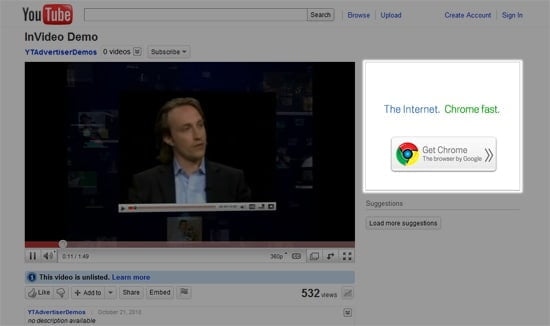 Standard display campaigns can be optimized with manual bidding, manual targeting, and manual ad creation.
So, let's get started now to see their differences.
Delivery and Interface
As you might expect, there are many differences regarding the delivery of your ads and performance.
Using a smart display campaign, you will be able to showcase your ads in Google Display Network like partner websites, YouTube, Gmail and more.
You will have a different dashboard, and your ads will probably get wider distribution with a Smart Campaign.
With a standard display campaign, your ads show in Google Display Network and possibly on search partner networks.
If you select to use the Search Partners network in the campaign setting with the correct extension set up, you can get placement in Maps, but it's a bit tricky.
Bidding
Bidding Strategy plays a pivotal role when you are choosing between smart and standard display campaigns. Moreover, it depends on the objective and Campaign focus of the campaign.
Similarly, it also depends on whether you are focusing on increasing conversions or maximizing conversion value.
A bidding strategy is crucial for a campaign because it aims to gain as high an ROI as possible according to your given budget.
When you use a smart display campaign for promoting your business, Google will manage your bidding to drive the best value (e.g. clicks, calls, etc.) within your campaign budget. It follows quick and automated bidding.
When you use a standard display campaign, you have to select your bid strategy. For example, you can choose options like target CPA, maximize clicks, etc. Here you have complete control of your bidding strategy.
Extensions
Smart campaigns automatically create your ads extensions. If you don't have enough knowledge of GDN (Google display network), it may seem challenging to develop extensions.
But in this system, Google will take care of it and develop extensions like site links, callouts, location, call, etc. Moreover, it is not rocket science to set up all these settings and no need to opt-in.
Standard display campaign requires manual creation of extensions, and it costs you huge time too. Manual setup of extensions is a complex process and requires good knowledge of campaign structure.
Keyword creation/research
In a smart display campaign, keywords are generated automatically depending upon your keyword themes. You cannot include negative keywords in a smart display campaign.
Standard display campaigns do not generate keywords automatically. It would be best if you input everything, including match types and their corresponding ad groups. Here you can add any keywords you want for your campaign.
Keyword editing
Smart Campaigns have a self-editing system that allows keywords to edit automatically to best match your Campaign with Google searches.
A standard campaign needs to be adjusted from time to time according to keyword's nature and its performance.
To match your campaign with people's needs, you have to edit your keywords manually.
Reporting
Smart Campaigns has an easy and hassle-free dashboard design. The dashboard highlights the most essential and productive stats of the campaign. In this method, you need historical data to work more efficiently.
Standard Display Campaigns reports are very technical but worth reading. You don't need previous data, and you can start from scratch.
It contains detailed campaign statistics, including ad group, ad, keyword, search term level, etc. This detailed information keeps you one step ahead of your competitors and helps you reach more customers with proper campaign improvisation.
Where ads show
Using a smart campaign, you will show your ads in many places like- Google Display Network like Google Maps, YouTube, Gmail, and Google partner websites.
In a regular display campaign, you need to select where you want to display your campaign. You will have the preference if you're going to skip some places or add more websites.
Landing pages
One major setback of a smart display campaign is that you can only use one landing page per campaign. So, you are restricted to use multiple pages here.
But in the Standard display campaign, you have a privilege- Supports multiple landing pages per campaign. If you use standard campaigns for your business, various landing pages can correlate with multiple ads.
Conclusion
Smart campaign is more user-friendly and designed to be easier and faster to set up, but it doesn't necessarily mean that it will always produce better results than standard display campaigns.
Sometimes this simplicity automatically equals rubbish performance.
So, as an expert in the field, we suggest you go through the complete setup process or hire an expert agency. Thus, you will have a better insight into the campaign, more potential for optimization, more control over your campaign, and generally, you will see better performance.
However, if you run a small business and have a modest budget, Smart Campaign will be a better option.
For any help in running your Google ads, you can contact me through the Contact page…