Google Ads vs. Google My Business-Which is Better?
Since the beginning of 2010, Google Ads has been the most preferred paid online advertising platform.
On this platform, cookies and keywords set by advertisers help businesses to be seen by target customers.
On the other hand, Google My Business is a free tool that you can use through your Google My Business Profile.
It will promote your business website and profile on Google Maps and Google Searches. Besides, it will help you build a connection with your customer base, and see their interactions with your business on Google.
So, as you can see that there are some differences between these two platforms, though these can be easily bundled together.
But this article can serve as a detailed guide for a better comparison between the two and help you find out which one is better for your business.
1. Audience targeting
Google My Business and Google Ads both are suitable for different businesses with different marketing strategies.
Google Ads targets the customers based on their age group, interest, location, and other details.
On the other hand, Google My Business is aimed at reaching out to local customers. So, let us find out those in detail.
Google My Business is Great for Reaching out to Local Clients
Google My Business has taken the place of Google Places. As interested customers look for your business on Google search, they will get an updated physical address.
Just below the Google Ads search results, you will see a 3-pack Google Maps results for local businesses matching your searches. These results make your business visible even on mobiles.
In the 3-pack result, the physical address of your business and other relevant information will appear.
The information that one can see in the 3-pack GMB search result is called Business Listing. This also includes:
The contact information of your business, such as email id, phone number, etc.
A small description about your business
Opening hours of your store
Posts and photos that you update
The URL of your website
Google reviews
Social media links
You Can Target Your Audience with Google Ads
Google Ads is the most powerful online advertising tool for reaching out to the people you want, based on their interests and specific demographics.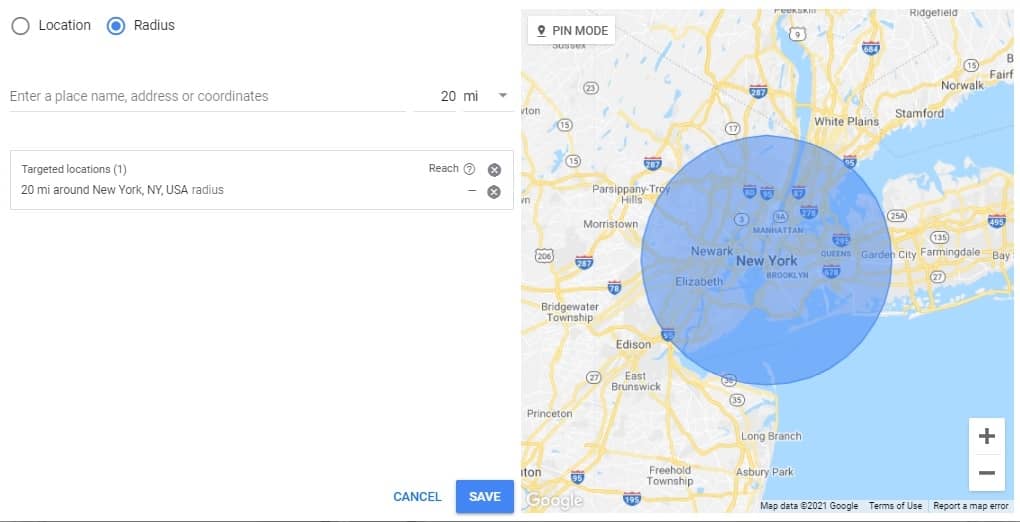 To put it simply, Google Ads will show the relevant advertisements to the people interested in your products or services.
You can reach out to your target audience at the right time with proper keywords and phrases.
Besides, Google Ads will appear on Google SERPs and websites belonging to Google Search and Display Networks.
Moreover, you can determine the particular hours in which your advertisement will appear on specific days.
You can even control the frequency of your advertisement.
Your ads will also appear on different devices, and you can focus your ad on the device your target consumers are mostly using.
2. Cost
Google My Business is a free tool and hence is preferred by businesses with a limited digital marketing budget.
Google Ads is paid, but you can control how you want to spend on the advertisements.
Google My Business is Free and Great for Small Businesses
Setting up a Google My Business account is very easy, and it does not cost you anything.
So, even if you are a start-up or a small business, your ROI or Return on Investment is always going to be above 100%.
It's a smarter way to bring important information and little details (e.g. the business hours, reviews, and ratings) in front of your customers with a single click.
Further, since GMB results are not paid, these help build the credibility of a business.
You can Manage Your Costs with Google Ads
Though Google Ads is a paid tool, you can manage your campaign costs.
It will charge you based on a pay-per-click mechanism.
In other words, you have to only pay for using Google Ads when a customer is clicking on your advertisement.
You can decide how much you want to spend on an ad, and what your daily or monthly budget cap will be.
3. Customer engagement
GMB and Google Ads both have their own ways of interacting with customers.
In GMB, you can use the messaging feature to address and resolve the pain points of your customers.
Google Ads has a Customer Match Tool for collecting your customer information so that you can revert to them.
GMB Lets You Interact with Your Customers and Answer their Queries:
GMB will allow you to interact directly with your customers.
You can check out customer reviews and get back to them with your responses. Besides, you can upload photos to highlight your business activities.
For your information, business profiles with images have got 42% more requests for finding the direction on Google Maps.
Further, business profiles with images have recorded 35% more click-throughs for the websites.
You can now even upload short videos spanning 30 seconds through your GMB account.
Needless to say, it will engage more customers and boost revenue conversions. Moreover, Google has started a messaging feature that will allow businesses to answer the questions of their existing and potential customers quickly.
Google Ads Lets You Reach Out to Your Customers and Engage Them
You can use the Customer Match Tool in Google Ads to gather online and offline information about your customers.
You can use this data to get back to your customers over the Shopping campaigns, Search campaigns, Gmail, Display, and YouTube.
This information is also useful for targeting similar audiences to your existing customers to get a broader reach and increase your customer base.
You can even direct your customers to a static or animated image, and GIF as they click on your advertisement.
Also, many businesses use Google ads (AdWords) for video advertisements on YouTube and Google Display Network.
4. Measuring Your Performance
You can know the efficacy of both your GMB business listings and Google Ads advertisements.
However, while GMB will let you know how many customers are reaching out to your business and where they are coming from, Google Ads uses a more advanced analytics tool to track the same.
Know how Your Customers are Interacting with Your Business with GMB:
GMB is also great for knowing how your customers perceive your business and how they are interacting with it.
You will also get to know the place your customers are coming from, and how many of them are directly contacting your business through the phone number provided in the business listing.
If you are more eager to spread the word about what your business has to offer, choose the automated Google Smart Campaign tool.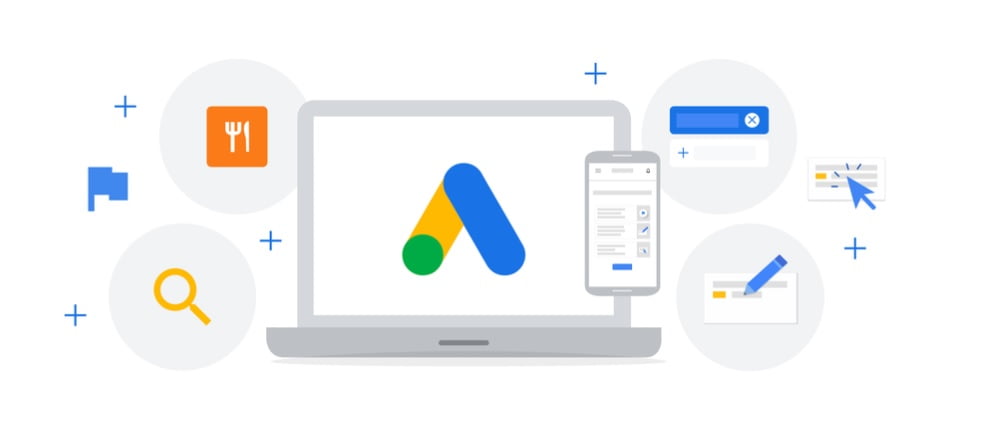 You Can Measure Your Success with Google Ads:
Similarly, with Google ads, you will get to know when your customer is clicking on your advertisement.
You can even monitor when they bought a product, downloaded your app, or made any valuable decision for your business.
Therefore, you will easily get to know what advertisement is working for you and what is not, and thus helping you make wiser decisions with your investments.
Again, you can use analytics tools to learn your customers' shopping patterns. Check out this article to learn about columns in your statistical table.
5. Compatibility
GMB and Google Ads both allow users to upload posts and campaigns on different devices with different operating systems.
So, both of them allow you to create your ad or business profile with different devices for your target customers.
Updating Posts and Information is Easy on GMB Using Different Devices
You can use your Google My Business account on your computer. Besides, the free Google My Business app is now available on Android and iOS devices.
So, you can now update any information or details about your business anytime and anywhere.
Use Google Ads on the Device You Want
You can use Google Ads on your computers and mobiles run on various operating systems.
Once you sign in to your Google Ads account, you can choose all operating systems and devices or particular ones to target your campaign better.
For example, you can pick different versions of Android and iOS devices to reach out to a specific group.
You can now even download and use the Google Ads app from Apple App Store or Google Play Store.
Conclusion
Both Google Ads and Google My Business tools are effective and have their specific benefits.
So, to be honest, these cannot be compared. Further, a business can use both tools for reaching out to its existing and potential customers.
Google Ads will fulfill your paid online advertising requirements, while Google My Business will be a free tool to boost your business locally.
Consider the conversions and ROI you want and choose these tools individually or together to promote your business.
For any help in managing your Google ads account, you can contact me any time…