Google Ads vs Sprizzy [Dominate The Video Advertising]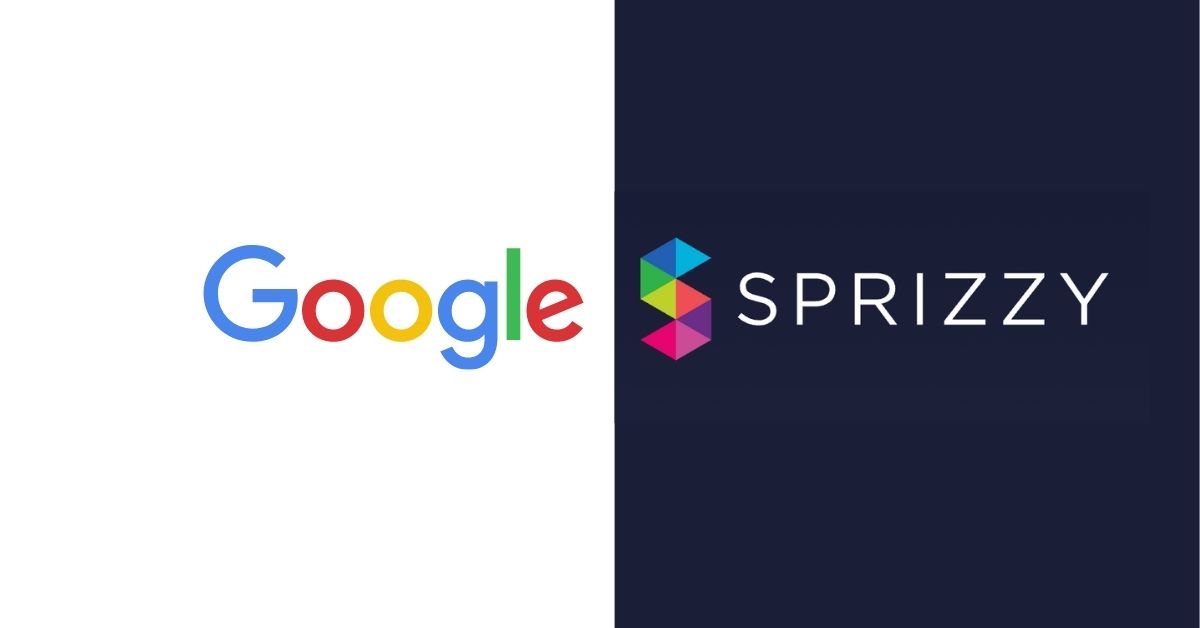 So, you want to run a paid ad campaign on the internet. Most likely, you would head over to the Google ads platform.
The potential of Google Ads is huge, with billions of people using it every month. Successful ads can reach thousands, if not millions of users. Especially, Video ads present a popular campaign format with a significant conversion rate.
Do you know that you can use alternate services like Sprizzy to run video ads on YouTube?
Sprizzy is relatively new to the game, but it boasts of helping thousands of YouTube content creators. So, you might be wondering how Sprizzy works. Is it any good? Is it worth the money?
Check out the head-to-head comparison of Google Ads and Sprizzy for more information.
1. Video ad campaigns
Video ad campaigns have been around since the infancy of television. However, this ad format underwent a major upgrade with the evolution of the internet.
The arrival of online videos, specifically YouTube, revolutionized video ads. You can ideally run video campaigns at a fraction of the costs compared to TV to a highly targeted audience.
Besides, the playing field is more or less a level one for both big corporations and small players. In fact, some influencer YouTube channels enjoy more subscribers than YouTube channels of top TV networks!
YouTube is just behind Google as the second largest search engine globally! Billions of viewers head over to YouTube every month for entertainment and information. Not only that, it recently surpassed Facebook as the biggest social media platform in the US!
The bottom line is, it presents a lucrative opportunity for advertisers to target their audience. To run YouTube ads, you will have to set your campaign type as video in your Google ads account.
However, you can still run YouTube ads without having a personal Google ads account. Simply use a service like Sprizzy. How do they do that? It's quite simple. They will run the ad through their own Google ads account.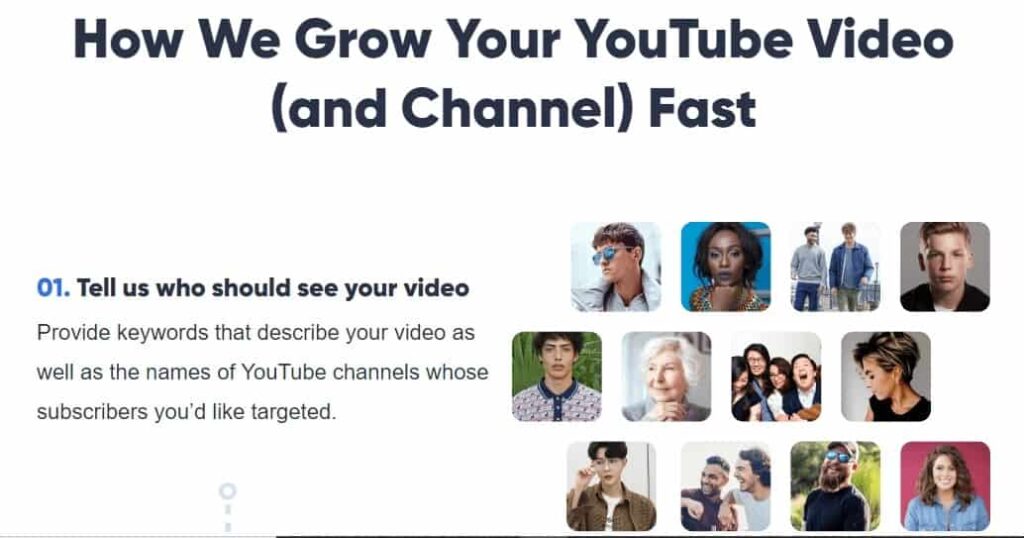 2. Ease of use
Newcomers to Google ads often find the whole thing to be confusing. Agreed, Google has plenty of resources that covers all the questions regarding how to run ad campaigns.
Google ads has a host of different sections, and it may take some time to understand them properly. So, it can take some time to set your first campaign on Google Ads.
On the other hand, Sprizzy makes running video ads as simple as one, two, and three.
You can literally set up a campaign within minutes. All you have to do is to provide Sprizzy with a set of relevant keywords, and a few other things.
First of all, you need to have a video from your channel that you want to promote. You should also recommend a few competitor channels to help Sprizzy target your audience.
Sprizzy will do the A/B testing for you to find the right audience combination. This process usually takes around a day before the ad starts to appear.
3. Algorithm used
Hands down, the Google search algorithm sets quite a benchmark for others to follow. The same, of course, follows for YouTube also because Google owns the video-sharing site as well.
Furthermore, their algorithm is constantly evolving via machine learning to provide the perfect user experience. This algorithm (which revolves around keywords) is the basis of targeting users in Google Ads campaigns as well.
Sprizzy claims to have its own algorithm and machine learning utilities. However, it is better to take this claim with a grain of salt.
After all, Sprizzy is just a glorified Google Ads specialist! By default, they should depend on Google algorithm only to get things done.
4. Trust factor
How reliable is Sprizzy? Is it even legit? To be honest, a lot of people suspect that it is a scam. There are several reasons fueling this assumption.
You can check out numerous TrustPilot reviews that claim that Sprizzy is not real. Many people also complain that even the good reviews are fake ones.
Moreover, some users report that Sprizzy did not deliver results as promised, and its money-back guarantee claim is not true either. Others complain about the lack of a free trial run as direct proof that Sprizzy is not legit.
If you head over to the site, you cannot find a separate 'About us' section, which also raises a red flag.
On the other hand, Google is one of the most trusted and secured online platforms.
Millions of users use different Google services for financial transactions.
It is currently worth over $1 trillion in market value!
Also, Google is listed on major stock exchanges such as NASDAQ and NYSE.
Based on the trust factor, Sprizzy does not even seem to exist compared to Google. It is good to keep in mind that Google wields the power to shut down its ad account with Sprizzy if it so wishes.
5. Pricing factor
Sprizzy claims to have a pay-as-you-go model along with a money-back guarantee. However, you will have to choose any package in the absence of a free trial.
Packages include:
$50 (1000-2222 views)
$100 (2000-4444 views)
$200 (4000 -8889 views)
$500 (10,000 – 22,222 views)
However, nothing is guaranteed because the views depend on whether Google Ads approves the ads promoted by Sprizzy.
Besides, any paid package that claims to provide a certain number of views kind of raises a red flag. Nevertheless, Sprizzy claims that it never uses bots to generate views.
With Google Ads, you set a flexible campaign budget and pay according to the clicks, views, and actions your ad generates. Anyone with a Google account can access Google ads for free, and there is no minimum amount.
6. Versatility
Advertisers can use Google Ads to run all types of campaigns. This includes:
Search campaigns (text-based)
Google Shopping (image-based on search results)
Google display ads (image-based on the Google Display Network)
Ads on Google maps
App ads
Video ads on YouTube
Sprizzy is limited to YouTube ads.
7. Target audience
Sprizzy claims to use its audience optimizer tool to find the right people to promote your videos. It depends on the keyword recommendations you provide, along with a list of competitor sites.
However, Google Ads has one of the most robust and nuanced audiences targeting tools for manual campaigns. Needless to say, Google is the undisputed king of keyword analysis.
8. Reporting
Sprizzy provides a basic reporting function to assess the performance of your campaigns. While it may be good, it is no match for the granular insights on Google Analytics.
In fact, you can even create your custom metrics on Google Analytics.
9. Length of campaigns
It is actually impractical to expect fast results from paid ad campaigns on the internet. At the least, you should allow a few weeks (at least a month) for a campaign to yield results.
You can manually set the start and end dates on Google Ads. If you want, you can keep running the ads as long as you want.
However, Sprizzy is highly time-constrained. You can choose between a one-day campaign to a 10-day one. On average, they say that approved ads would run for 3-5 days.
10. Counting organic views
Google Ads has a watertight system separating its paid results from organic ones. This ensures that you pay only for those views that you receive through your promotions.
Sprizzy claims that it charges you only for the views generated from their Google Ads campaign. They claim that it is also separate from your own Google Ads campaign.
However, given the fact that views from Sprizzy are to be seen as "YouTube advertising" in the creator studio, these claims seem to be dubious.
Conclusion
Here's our verdict. Sprizzy may have gained some traction among YouTube content creators looking for fast results. However, it is not clear how much of it is genuine.
Overall, there are too many red flags! We suggest you stick with Google Ads by yourself for video campaigns. If you find it intimidating at first, you can always get help from a Google ads expert.
By that I mean, you can contact me any time if you have difficulties in managing your Google ads account.