Google Ads vs. TikTok Ads – Which One is a Champion?
Return on investment, that's what any business owner would strive for, right?
Now, for businesses, when we talk about investment, undoubtedly, a lot goes into the marketing part. However, before making a move to invest in any of the available options, there's always a second thought tickling.
A typical example is choosing between something old-school yet solid like Google ads and modern era TikTok ads as your pistol to shoot your desired target.
This post helps you with a detailed comparison of Google Ads & TikTok Ads based on their area of supremacy. Checking it out will help you in picking up the best channel to promote your brand.
Google Ads & TikTok Ads – A Detailed Comparison of the Areas of their supremacy
Google Ads vs. TikTok Ads – At a Glance
| | |
| --- | --- |
| Google Ads | TikTok Ads |
| Google works on a paid search module | TikTok works using a paid social module |
| Google Rules Over the Reign In Terms of Searches | TikTok Bets on Interactions |
| Google Ads allows you to leverage the power of search terms and Display Network to reach new buyers and increase the rate of conversion | TikTok's personalized branding solutions allow you to promote your brand and increase awareness |
| The average cost per thousand impressions (CPM) of Google display ads is cheaper at around $3 CPM | The average CPM of TikTok ads starts from $10 CPM |
| Google Ad offers various Targeting Methodologies | TikTok empowers users with self-owned Branded Marketing Channel |
| Google ads can target any age group depending on the industry of the business | TikTok ads can target mainly the younger generation |
| Google ads leads have higher buyer intent with an average CTR of 2% | TikTok ads leads have less intent to buy with an average CTR of little more than 1% |
| Google Ads works with local searches | Tiktok Ads come with localization privileges |
1.The Duel Of Search vs. Social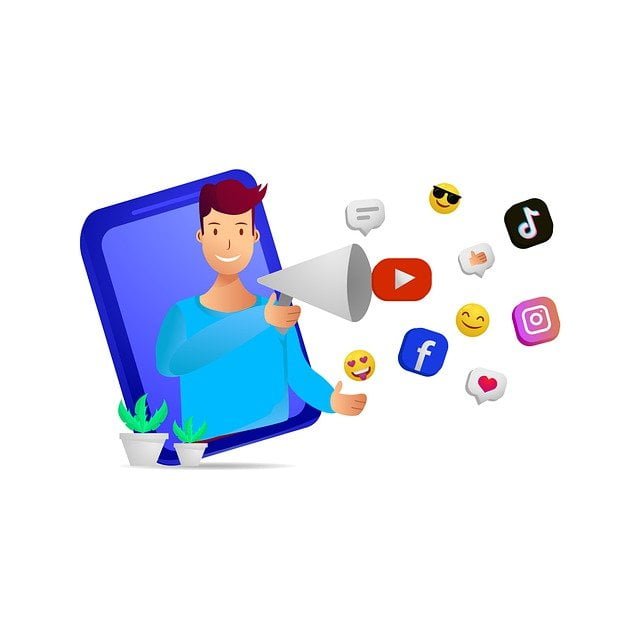 In the stale social media landscape, Tiktok has emerged as a breath of fresh air, especially for the younger generation.
With over 1.1 billion users, TikTok has gained such popularity that no marketer can take their eyes off it. Huge audience, high engagement rate, localization advantages, and cost-effectiveness – TikTok got it all!
On the other hand, Google ads, with their astronomical number of daily searches, have all the potential to get your money's worth.
For anything and everything, when people have questions that need answering, almost everyone chooses Google.
The giant handles almost 90% of searches on the internet, and probably one of them brought you here. Every internet user is a Google user, and it's easy to comprehend the benefits it can give you.
2.Google Rules Over the Reign In Terms of Searches, While TikTok Bets on Interactions
Do you know the total number of searches on Google every single day? A whopping 6 billion!
Now, with so many searches taking place, the count of users is something massive, and this is where Google Ads takes the plunge. Now that's the answer why to use Google ads and why it rules!
On the other hand, according to Tom Fishburn, the best marketing campaign doesn't feel like marketing, and fortunately, it's TikTok's uniqueness that its ads don't look like ads.
The ads fit perfectly with user-generated content, thus delivering excellent engagement and, above all, a high return on investment.
3.Google Ads Helps with Immense Reach while TikTok Comes with Impressive User Engagement Opportunities
Google isn't just a brand these days; instead, it has become a verb, and the Merriam-Webster Dictionary defines the same.
With so many queries taking place on the platform, there's an excellent probability that people looking for solutions that your business offers will be there, too!
Using Google Ads and answering such queries in the right way, you win over your competitors seamlessly. The following image shows you the potential of Google Ads in terms of generating reach.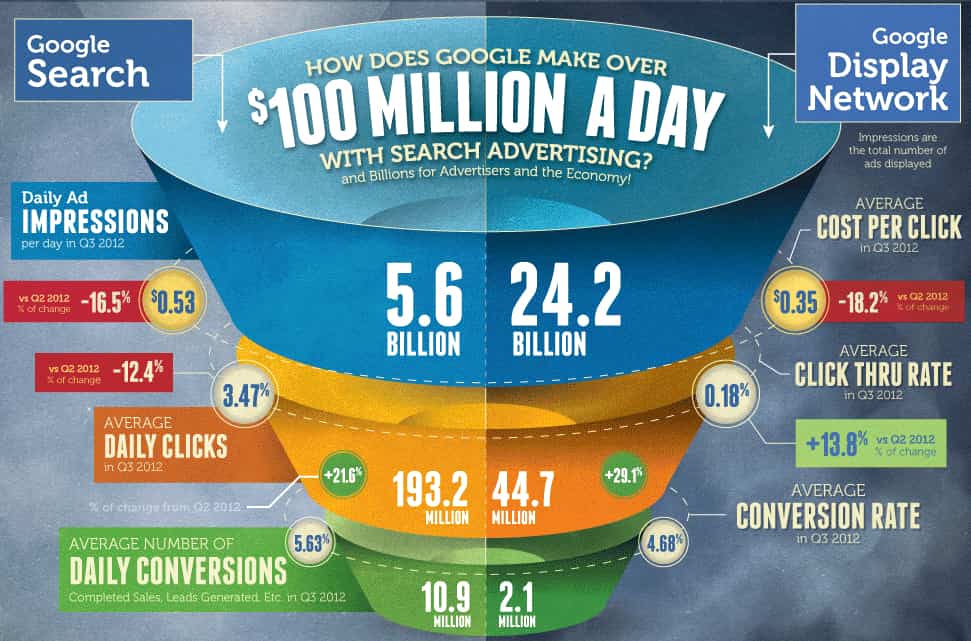 Contrarily, TikTok masters user engagement with minimal efforts, thanks to its unique delivery algorithm.
Even if your business is new to TikTok and carries zero follower count, chances are your videos can still get viral.
The app is addictive for many, and almost 90% of its users log in multiple times a day, which adds more to the engagement ratio.
In a one-liner, you can say that Google Ads helps you find new customers, while TikTok Ads helps new customers find you.
4. Ad expenses. How much does each platform cost?
The average cost per click for Google search ads can be from $1 to $2 if we take the absolute average across all industries. But, prices can range from $0.5 to $150 depending on the industry.
The average cost per thousand impressions (CPM) of Google display ads can range from $0.50 to $4 CPM, with $3.12 CPM being the average.
The average CPM of TikTok ads starts from $10 CPM, which seems a little higher compared to Google ads if you think you need to spend from $50 000 to $120 000 on ads depending on the ad type.
5.Google Ads' Various Targeting Methodologies vs. TikTok's self-owned Branded Marketing Channel
If you talk about any online advertising platform, none can be suitable for every business and every prospect at every phase of the buyer's journey, the way Google does.
To help you understand this better, let's explain this with an example.
Suppose your business deals with logistics software. If you place bids on broad keyword search terms like "logistic software", it will make your ad visible to potential customers at the earlier stages of the product research process.
Eventually, this will allow you to fill the top of your sales funnel with too easy and robust techniques.
Learn more about audience targeting in Google ads here.
On the other hand, TikTok offers personalized branding solutions. With TikTok, you can create your own branded marketing channel.
Once verified, you will be ready to shine on the platform with your qualitative and informative branded videos.
In addition, you can collaborate with several other creators and flourish your marketing even more extensively.
Briefly, Google Ads allows you to leverage the power of search terms to reach new buyers and increase the rate of conversion. While TikTok's personalized branding solutions allow you to promote your brand and increase awareness.
6. Audience Age Group Differences
Anyone from kids that want to know more about their favorite video games to the older generation who want to learn about a foreign culture before they make a trip use Google search in their day-to-day lives.
It has become life's necessity without which we cannot imagine our lives.
TikTok on the other hand has a different purpose. According to Statista, 47.4% of TikTok users are aged between 10-29 and close to 70% of its users are under the age of 39.
That means if you want to have success in that platform your products should be designed for the younger generation.
7. Google ads Leads Have Higher Buyer Intent than TikTok ads
Higher buyer intent is seen more with Google search ads. Because people at the time of search are in need of some kind of products or services.
If your ads show up at the right time and your products/services meet their criteria, there is a high chance that they become your customers.
With Google display ads, you can also target your customers by their interests and behavior by showing up at the relevant websites whenever they browse the internet.
However, TikTok ads users are not actively looking for products or services to buy from TikTok itself.
They are using the platform to spend their time by watching short videos and they are highly attached to it.
So, there is a lower chance that they take the time to click an ad and go to your website by leaving the platform.
The average click-through rate for Google search ads is 2%, whereas for TikTok ads above 1% is considered a good click-through rate.
8. Google Ad's Local Search Vs. Tiktok Ad's Localization Privileges
Users search for nearby businesses on Google and they get the option to click on "More places" in the local results.
This feature allows you to feature your business at the top of these local results.
On the other hand, with TikTok Ad's localization attribute, you will be able to find specific location-based creators, create community videos, use multiple languages and leverage the power of this unique benefit.
However, you can count on it only if the business operates in multiple locations.
Concisely, you can say that Google Ads privileges you with a transparent and understandable way to track your ad campaigns' performances.
In contrast, Tiktok Ads tends to be an agile mode of developing brand recognition.
Conclusion
Considering the given benefit comparison, it can be stated that both Google Ads and TikTok Ads are exceptionally robust advertising platforms that can cater to the virtual marketing needs of various businesses.
It also points out each solution's strengths and potential applications. This means you should see both the platforms in complementary means instead of taking them in an adversarial way.
Put simply, you should use Ads and TikTok Ads in concert, not in opposition. This will help you increase the number of conversions and sales and develop a rock-solid virtual brand identity.
For more help in running your Google ads, contact me any time and I will be happy to help you…