Google Ads Without Conversion Tracking (Do and Don'ts)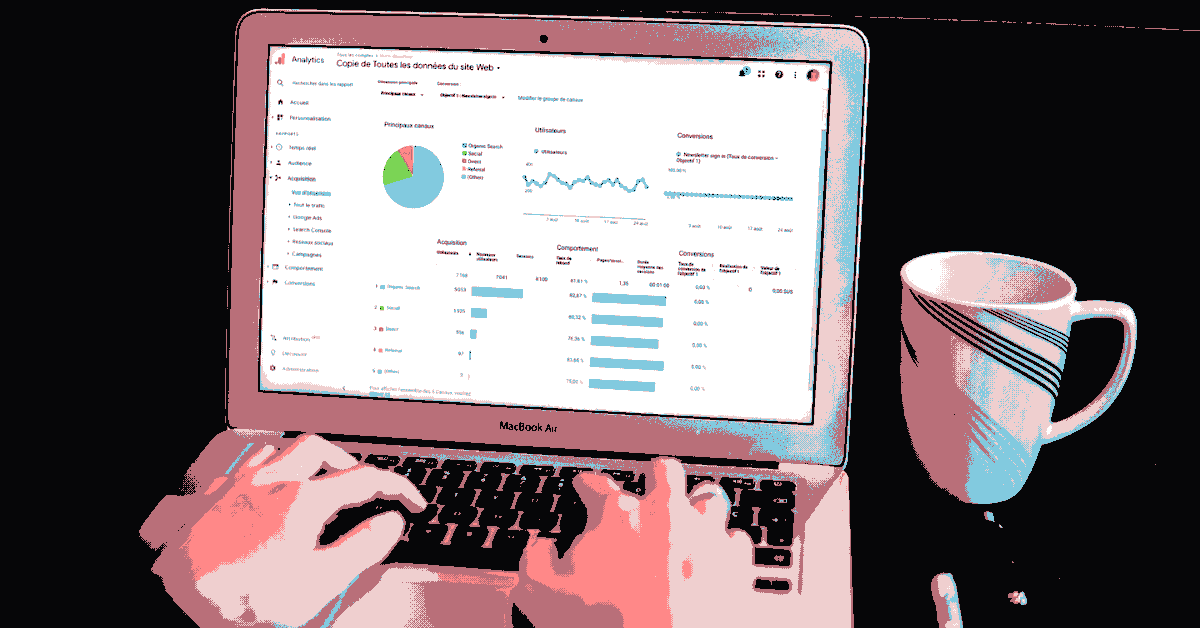 Why do you even want to run an ad campaign on Google? There is no prize for guessing the answer, though! Leveraging the power of Google for audience targeting is but an automatic conclusion.
You can use Google Ads to track conversions on sales, fill up forms, or newsletter subscriptions.
Setting up a good Google Ads campaign requires a lot of expertise. Getting your ad on the radar of your target audience is but the first step to success.
The campaign is fully successful only when people actually 'convert.' Usually, the more conversions you achieve, the better your ROAS becomes.
You can easily track conversions in Google Ads. Most advertisers prefer to use it to fine-tune their campaigns and keyword strategies. Google Ads also allows the removal of these trackers under certain preconditions.
We will tell you about it, although that is not really a great strategy! Notwithstanding the potential snags, conversion tracking is still a highly useful PPC tool.
Benefits of tracking conversions
Using conversion data is vital. Of course, ROI data is the most obvious benefit! However, it has several other advantages as well.
Identify the best-performing keywords and ad groups
Modifying campaigns
Employing smart bidding strategies (maximizing conversions, setting up target CPAs)
Get cross-device data
Get cross-browser data
Does Google Ads automatically track conversions?
No, this is not the case. Online tracking can lead to a potential privacy issue. As a result, Google employs strict cautions before tracking user data. It works in a consent-driven mode.
Advertisers need to agree with a set of strict rules to use the trackers. In addition, you must always obtain user consent before tracking them.
First, you must specify the conversion action. Here, you decide the purpose, time frame, and value for the action, among other things.
Next, you set up the tracking tag on your website. You will need two code snippets. These are the 'global site tag' and the 'event snippet.'
Do you always need a code for conversion tracking?
The versatility of Google Ads is phenomenal. For example, you can even use Google Ads without a Gmail account or avoid using keywords in campaigns. On a similar note, you can also get to track without using a code. Of course, conditions apply!
Let's see how it works, with and without a code.
You will need codes for search ads, video ads, and in most part, for GDN.
You don't need codes to track phone calls from extensions or call-only ads.
App downloads and in-app purchases in Google Play do not require a code.
Local actions also do not require a tag.
The tracking process starts with users taking certain actions. Google Ads then places a temporary cookie on the user's computer or mobile. This cookie helps Google to identify the user, and record the conversion.
As for call-only ads or call extensions, you have to use a Google forwarding number instead of the code. It will track the details such as call duration, area code of the caller, and start & end times.
You can exclude data from Google Conversions
The tracking process is remarkably granular. It even allows you the freedom to include or exclude the data. By default, each conversion action has a checked-in option called 'include in conversions.'
However, you can also uncheck this setting. In that case, Google Ads will not report that particular action.
So, this option allows you to track conversions invisibly. This helps marketers to modify automated bidding strategies greatly. You can fine-tune the type of conversion you need to see, and proceed accordingly.
The excluded data will still be visible in the 'All conversions' section.
What are the different types of conversion tracking tags?
Do you know the differences between the global site tag and the event snippet? The global site tag adds visitors to the 'All visitors' remarketing lists (if you have set up remarketing).
It also sets fresh cookies in your domain. Google uses these to store information about the click that brought someone to your page.
On the other hand, the event snippet tracks the actual actions, which you count as conversions. Each action must have its specific event snippet.
Whereas, you use the same global site tag across all actions. You need to have the global site tag installed on every page of your website. However, each Google Ads account needs only one global site tag.
How to install the tags?
Google Ads allows two choices on how to install the tags.
You can install the tag yourself.
Use the Google tag manager
Installing the global site tag is quite easy! One only has to copy the tag code and paste it between the <head> </head> tags for every page.
Some users may already have the tag from another Google product. Then, you will just have to add the config command for conversion tracking to work.
Webmasters need to add this command for every instance of the global site tag. You can also modify the tag for purposes such as remarketing, or not using first-party cookies. Once you set up the global site tag, follow the instructions to set up the event snippet.
Google tag manager offers to install the tags quickly in a few steps. You will only have to provide the Conversion ID and Conversion label for the designated action.
How do I get rid of conversion tracking on Google Ads?
We have already told you how to exclude different types of conversions from the tracking reports. However, what happens when you need to remove conversion tracking altogether?
Google is somewhat tight-lipped about this step. Apparently, this service is available only for search campaigns in Search Ads 360. You can disable the tracker from a Google Ads engine account.
Once you access the engine account, head over to the 'More' tab, and you will find 'Google Ads conversion trackers' there. Next, select the checkbox for each tracker that you want to go. Finally, you can 'Remove' the tracker from within the 'Edit' tab.
Nevertheless, despite removing the tracker, Google Ads will still track the conversions. This is evident because you can see historical data on re-enabling the tracker again.
Conclusion
Google Ads conversion tracking offers amazing insights into ad performance at multiple levels. From campaign-level data to attributions and keyword performance, it has numerous important uses.
Google Ads follows a highly nuanced approach to tracking the minutiae of user interaction. And, conversion tracking is a fine example of how it works. It remains one of the most favorite tools in Google Ads.
If you are looking for someone to manage your Google ads account, I can help you with that. Just contact me through the Contact page and we will grow your business together 🙂