Google Ads vs. Facebook Ads for Affiliate Marketing [10 Comparison Points]
Affiliate marketing is one of the oldest business strategies on the internet. It rarely needs any introduction!
Anyone who has ever dipped toes in online business models is most likely to come across it. That said, let's not take things for granted. Here's the deal if you are new to this.
To start with, you will have to get in touch with an online merchant. Pick a niche, and you will probably find an affiliate merchant in that segment.
Next, you need to promote their brand. You need to follow a set of specific rules for that, though. If you are doing it right, people will prefer to buy the product through you. You earn a commission on the sales when that happens.
Since it is crucial to promote your affiliation, you need to come up with effective methods. Online promotions inevitably lead to either SEO or paid campaigns.
Both have their pros and cons, but paid marketing seems to be the automatic choice for a lot of people.
As it is, the two key options are Google Ads and Facebook Ads.
What are the chances of success in these platforms as an affiliate marketer? What are the different aspects of running profitable campaigns on Google and Facebook? Let's have a look.
Is it legit?
Don't take it for granted that Google Ads and Facebook Ads allow affiliate marketing. Here' the basic obstacle. Are you promoting a product or service that belongs to you? No, you don't!
As it is, both Google and Facebook have some strict rules against that kind of marketing. Besides, you will also have to comply with the PPC policy of affiliate merchants.
For example, some merchants explicitly forbid Google Ads! So you see, there are quite a few dealbreakers to start with. Does that mean you cannot do affiliate marketing via Google Ads or Facebook Ads?
Yes, you can, but only as long as your marketing strategy has the right approach.
Search engine vs. Social media
You need to figure this out if you are in confusion regarding which is better. Both Google and Facebook have billions of people on them.
However, Google appears to be more relevant on a day-to-day basis. People are more likely to look for answers on the search engine.
That said, Facebook does have a good potential as people tend to spend quality time on the site. This is something that you will have to decide for yourself.
Landing page rules
Neither Google Ads nor Facebook Ads allow direct linking to the affiliate merchant site. Get that clear first. That site does not belong to you, and therefore it violates the basic guidelines on both Google and Facebook.
So, what is the solution? It seems simple. You need to have a unique landing page that can ultimately lead visitors to buy your affiliate products. However, it's not that easy.
Don't settle with just a basic page that redirects users to the affiliate site (and does nothing else, basically). It is not going to work.
Google's ad policy terms all such pages as 'bridge pages' and forbids them. Facebook is relatively more lenient, but even they require landing pages with valuable content.
Here's the golden rule:
Invest in making a proper website, preferably something for showing product reviews. The content on this page should be of high quality. It must add genuine value to the user experience.
There, you can have your affiliate product reviewed. You can also use this website to collect leads and send them offers for affiliate marketing.
Account suspension risk
This topic deserves a separate subheading. Know that if you do not follow Google's ad policies, you run a high risk of account suspension. This risk is greater in Google than on Facebook.
Facebook typically sends you a warning by disapproving the ad instead of explicitly suspending your account.
Making tall claims
This is an ad policy that is common for both Google Ads and Facebook Ads.
Unfortunately, you can find a great many affiliate scams online. A key aspect of all these scams is the use of unrealistic offers.
You should stay away from making claims like 'how to become a millionaire in 30 days." You get the idea. Don't do this! Always choose a genuine affiliate network to do business with.
Tracking rules
In a normal Facebook Ad, you add a tracking code called Facebook Pixel to your business site. However, you may not add a pixel to the merchant site while trying to run an affiliate campaign on FB.
You should use a high-quality website that indirectly promotes your affiliate campaign. There is no problem adding a pixel to this website.
As for Google Ads, you may as well follow these instructions:
Avoid using affiliate tracking software.
Refrain from using cloaked affiliate links on your website.
Don't use affiliate links with redirects.
Just use normal UTM tags for tracking.
Audience targeting
Let's assume that you got your ads running on both Google Ads and Facebook Ads. In some aspects, Google Ads tends to be a better choice. However, Facebook Ads are more precise when it comes to select a target audience.
FB offers advertisers the advantage of being very specific with audience targeting.
You can set your target audience based on their likes and dislikes apart from other details such as age, gender, and income.
You can also do targeting based on lookalikes and custom audiences.
Lookalike is an exclusive Facebook service where they present your ads to people who have similar interests to your existing or previous customers
Custom audiences are those based on Facebook Pixel data.
Google ads have also similar and more advanced types of audience targeting:
Affinity audiences
In-market audiences
Life events
Custom audiences
Remarketing
Detailed demographics
Customer Match
Similar audiences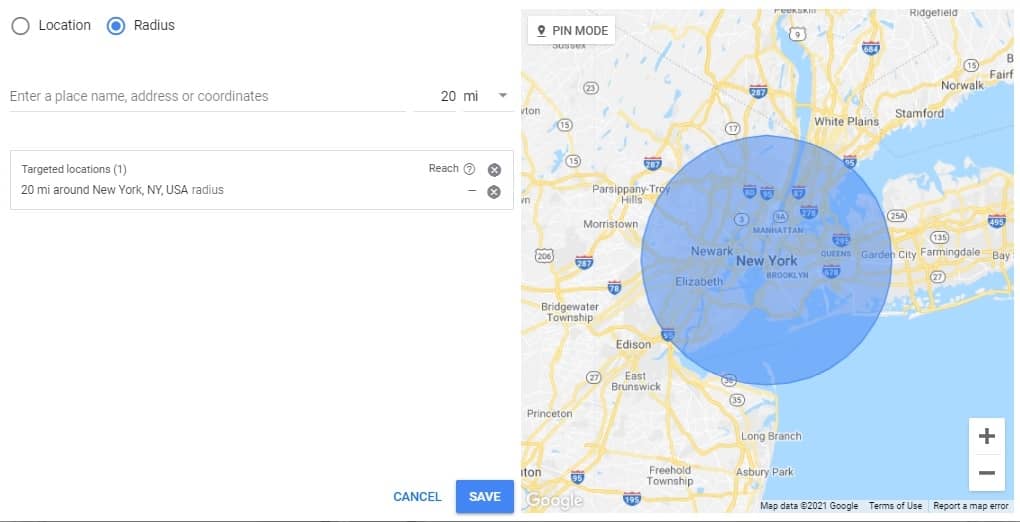 But overall Facebook can be more engaging and can offer advanced tracking insights and Google ads is a great choice to attract customers with high search intent.
Use of images
Google Ads allows you to run both text-based ads and image-based ads. Google Shopping Ads and the Google Display Network are the places to run image-based campaigns.
The text-based ads are placed both on the top and beneath organic search results to keyword queries.
Facebook Ads does not seem to have an option without images. You must have a relevant image along with your Facebook ad copy.
Affiliate marketers often have mixed opinions on this aspect. Some marketers believe that images are not necessary for marketing affiliate products. Using images of products you are promoting may violate the ad policy for Google.
You need to at least have a stock image for your Facebook Ad. You can use carousels also, but it is probably irrelevant in affiliate marketing and make sure the images you use comply with the ad policy of Facebook Ads.
Costs of running a campaign
The average CPC for Google ads across all industries is between $1 and $2 for search ads and $0.25 to $0.80 for Display ads. For Facebook, the average CPC is around $1.72.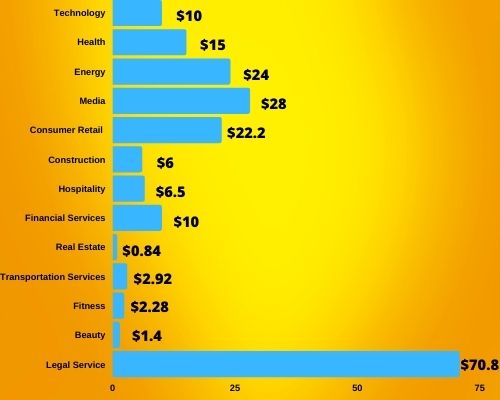 From those numbers, it is almost impossible to compare your campaign costs. As the CPC of some industries may start from $1 and go up to $150 per click.
But we can estimate that running Facebook ads may be costlier because getting the same amount of conversions as Google ads campaigns may require more clicks.
Because users on Facebook have less buyer intent compared to Google. As they are not using the platform to search for something.
However, to control the budget, you can always set maximum budget limits on both Google and Facebook, and you can have the same value for both platforms.
Scope of promotions
Success in affiliate marketing depends on promotions. FB seems to provide an additional advantage in this respect since you can boost posts from your page as advertisements.
Having a FB business page is a must for running an ad campaign. Your page can effectively serve as a de facto lead magnet to attract interested people. Besides, having a page also allows you to push it via relevant groups on the social media platform.
As for Google, PPC may not directly improve your SEO rank. There are a lot of guardrails put in place to make PPC and SEO two different entities. Even if there may be some indirect influence of PPC on SEO, it is still largely a matter of debate.
Conclusion
Affiliate marketing presents exciting opportunities for digital passive income.
You can promote your affiliate content on both Google Ads and Facebook Ads.
However, you need to adhere to stringent ad policies to run campaigns in this niche. Consider the pros and cons listed above to decide if it is worth the effort!
So, which of the platform you think is a great option for your affiliate marketing business?
Let me know in the comments section below…
Want any help with your Google ads account management? Contact me now…